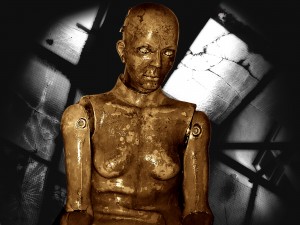 Lately, I admitted my passionless nature of life and how I became so careless.
And , After a tiny revision I became definite that nothing changed the way I looked to my life except meditation:" pyramid meditation" ; which I was practicing daily.

Before meditation I was a lost soul, so stranger to myself and totally not sure of who I am or my path, but after few months of meditation's practicing, I somehow logged into myself; maybe that's why meditation masters call it centering technique or being at the center of the self.
Gradually I felt like being apart from everything and everyone, I didn't want to go out, talk to people or meet friends.. all my worlds pieces seemed fake and tasteless.
Deeply I became separated from my mere existence: my life turned to be an act of living. I was doing my everyday activities monotonously like a robotic actor.
Then sorrow feelings had risen inside like a crying lava, these feelings of boredom, non-belonging and stress became the main temper ;where I had nothing to be tied to , totally detached from everything since a long time ago. I lost my faith in this world, in everyone and every value for nothing seemed worthy .
Now , every move became so stressful due to the absence of desire and that total refusal to this pattern of life.
At last, I realized that meditation is a soul soap; a kind of deep purification to this life's artificiality which revealed the real face within.
meditation released what I had always suppressed, that dead dark side within me which apparently turned to be the whole of me.
And now , I accepted the real face inside, that passionless depressed nature..
I accepted to be a moving dead who is hoping for a moment of vital courage, a tiny moment of courage  empowering em to bury the dead for the last time .
So , till that splash of courage , in 2015.